by Greg Roth
On a rainy November night in 2010, a then little known Los Angeles outfit with a catchy name (Fitz and The Tantrums) strolled into town to play the famous Crocodile. The band was in town to promote their LP, Pickin' Up The Pieces. With solid chops, infectious grooves, catchy hooks and an indomitable work ethic, the band easily won over Seattle. 

Fitz and The Tantrums gain new converts in Seattle
Prior to their Seattle performance, frontman Michael Fitzpatrick, along with his partners in crime, Noelle Scaggs and saxman James King, appeared with Darryl Hall on the fledgling internet music show, Live From Darryl's House, which can now be seen regularly on VH1.
Based on the strength of their music, live performances, and charisma, it was obvious that Fitz and Tantrums were bound for glory. The band toured the U.S. and Europe for two years non-stop.
Along their journey, they stopped off to do TV appearances on Jimmy Kimmel, Conan, The Tonight Show with Jay Leno, and Late Night with Jimmy Fallon. They played at the 2012 Super Bowl. They have played just about every major festival including SXSW, Coachella and Bonnarro. And they strutted their stuff in legendary venues such as The Hollywood Bowl and Madison Square Garden.
In terms of Seattle performances, they played KMTT Winter Warmth (when KMTT was cool) at The Paramount in 2010, Sasquatch 2011, Bumbershoot 2011, two sold-out shows at Showbox at The Market, and last summer's Capitol Hill Block Party.
Fitz and the Tantrums step up their game at Sasquatch 2011 (Photos)
NEKO CASE & FITZ AND THE TANTRUMS TO HEADLINE CAPITAL HILL BLOCK PARTY
Fitz and The Tantrums achieved success the old fashioned way. They earned it through blood, sweat, and tears. After a brief road hiatus, the band went back into the studio late last year  to work on their sophomore effort, More Than Just a Dream, which drops Tuesday, May 7. Tony Hoffer who has worked with Phoenix and Depeche Mode produced the new disc. It was originally scheduled for release in October, but was pushed back to coincide with another massive spring and summer tour. One of the hardest working bands in showbiz wouldn't have it any other way.
NEW FITZ AND THE TANTRUMS LP TO DROP IN OCTOBER
With the success of their first record, Fitz and company is not content to sit back on their heels. They're out to prove that they have many different sonic colors and are not just a one-record wonder.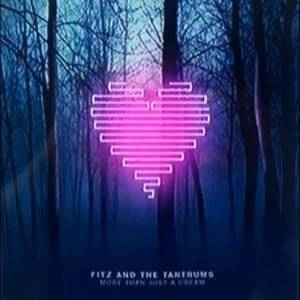 This is a band that refuses to be shoved into a music box. They are more than just a blue-eyed retro soul pop band. The new record demonstrates that FATT is diverse in their musical styles that span several decades.
People don't realize but the first album really had the 80's all over it. It was just disguised as the 60's.
– FATT keyboardist Jeremy Ruzumna
With renewed energy and very strong new material, Fitz and the crew ready to hit the road again and barnstorm across the globe to wow audiences of all ages. This past Monday night (4/8) they returned to the Northwest to kick of their 2013 tour in support of their newest effort.
The show took place in the historical and cozy confines of the Columbia City Theater. As always, the band delivered a fun and high energy show, showcasing several songs of of More Than Just a Dream. The songs worked very well live and fans that have the opportunity to catch these cats live are in for a fun night indeed. A word of advice: I would suggest a healthy carb load the night before because  you shake, shimmy, and jump to Fitz and The Tantrums' celebration of sound. Trust me, nobody, and I mean nobody sits down at a Fitz and Tantrums show and gets away with it. Just try, I dare ya. (See Photo Slideshow below)
Check out the full review of the show from Guerrilla Candy with photos from Jason Tang here. 
On this week's episode of SMI Radio we will celebrate the new release of FATT's forthcoming record by featuring selected tracks off the new release and spin a couple of faves from their first LP.
Ahead of last Monday's show, I spoke to Fitzy via phone from Atlanta. We talked about what has changed for the band since they launched in Seattle in 2010 (a lot!) and the direction and making of the new record.
In the second half of the show, I turn the clock back and feature excerpts from my backstage interviews with Fitz at Sasquatch 2011, as well as my conversation with drummer and former Seattle resident, John Wicks, recorded backstage at the Crocodile in Novermber of 2010.
Listen to SMI Radio streaming each week…
For past episodes of SMI Radio on the go, click on any of the icons below…
Comments
comments
Powered by Facebook Comments